With less than 3 weeks to go, this is your last chance to grab one of the rapidly dwindling tickets for the UK's most exciting emerging new festival, the action packed 'Wheels and Fins Festival' from 7th to 9th September on Joss Bay Beach, Broadstairs. You can buy tickets here. And if you're looking for accommodaion - well Broadstairs Apartments might just be able to help with that! 
Hot off the presses the NME have reported here  that headiners, The Libertines, have now said their appearance at Festival will be their last gig "for the forseeable future" - now that is a shocker for fans and even more of a reason to make sure you get to Wheels and Fins!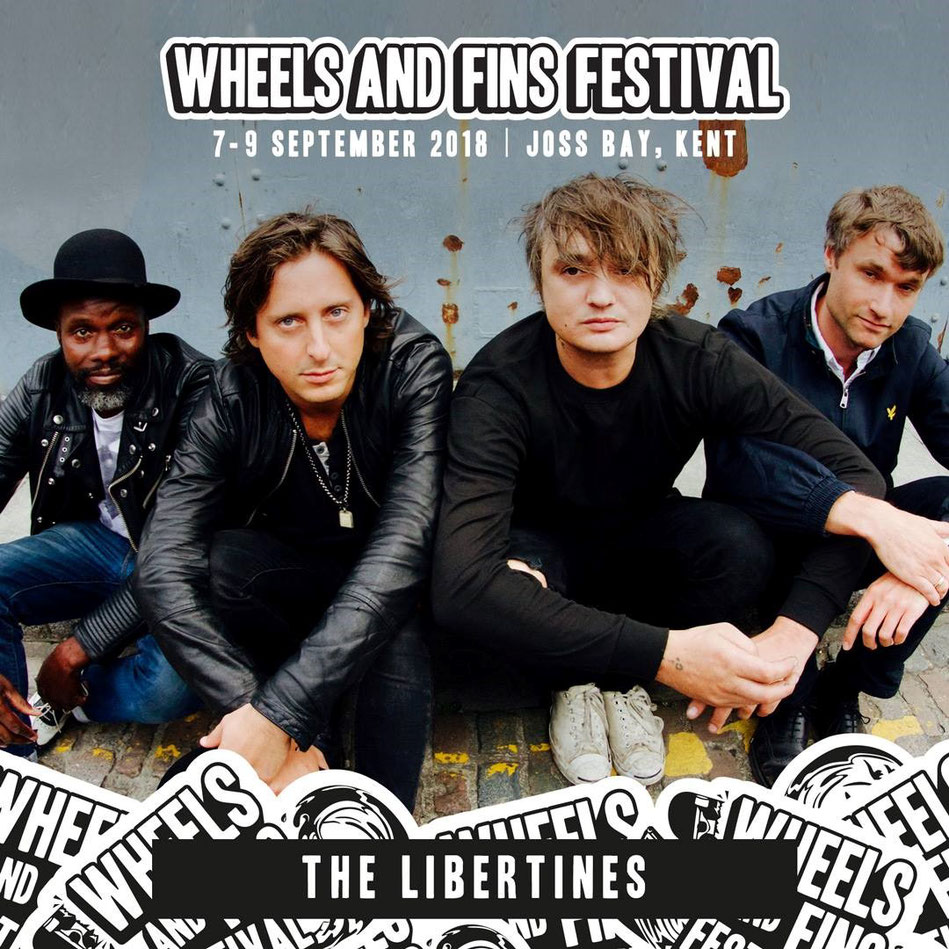 The Wheels and Fins Festival is a homegrown event that is rapidly growing in reputation.  It is a complete one off, offering a unique mix of live music, extreme sport and action.  The setting,  in the stunning location of Joss Bay,  Kent's best surfing beach, underpins the festival action offer as it is the perfect spot for surfing, paddle boarding and swimming. The festival hosts the UK finals of Mini Ramp Champs, and features Extreme Bike Battles.  These events have a global following on line, with 270,000 people globally, watching the live facebook feed  of last year's tense and thrilling final,  see here  for a flavour of the action.
There will be 3 music stages, with the Libertines both headlining on Sunday night and curating Sunday's main stage line-up. With over 80 live acts programmed across 3 days there is music and dancing aplenty, from DJ sets from Sister Bliss and Faithless to a knee's up with Chas and Dave, there is plenty to keep your feet tapping, toes twitching and booty shaking.  Here is a taste of line up confirmed so far. On Friday 7th the Main Stage confirmed acts so far Wholls, Waco and Everything is imagined.  The Dance Stage offers High Contrast, Philip George, Josh Parkinson, Who, Collier Twins, Jon Mobbs and more to be confirmed. At  the Tim Peaks Diner catch ; Gemma Moon, Crybaby Special, Zachary Stephenson, and the Totally wired DJs.  On Saturday the Main Stage features; Feeder, Wide Eyed Boy, Hey Charlie, The Modern Stranger, the Luka State, Wild Front and Elsewhere. The Dance Stage has; Sub Focus DJ Set and ID, Camo and Krooked, Shapes, Friction, Enthis, Miss T, Jon Mobbs, Howard Sway and Phil Jaimes, Trail and Error. The Tim Peaks Stage hosts; Dirty Laces, Tom 'Mouse' Smith, Drawstring, Totally Wired DJ's, and Meister.  On Sunday, The Libertines headline and have curated the main stage bringing; Echo and the Bunnymen, Reverend and the Makers, Cabbage, Chas and Dave, MC Rightoeous, Lock and Zulu to the party. The Dance Stage has; Example and DJ Wire, TCTS, Jess Bays, Danny Allen, Nic C, Steve Zest, Twisted Fish and more. For a more kicked back vibe the Twin Peaks Diner hosts; Déjà vu, Average Sex, Autopilot, Delights, Blackwaters, Theatre Royal, and Solar Nineties. See here for the full music programme.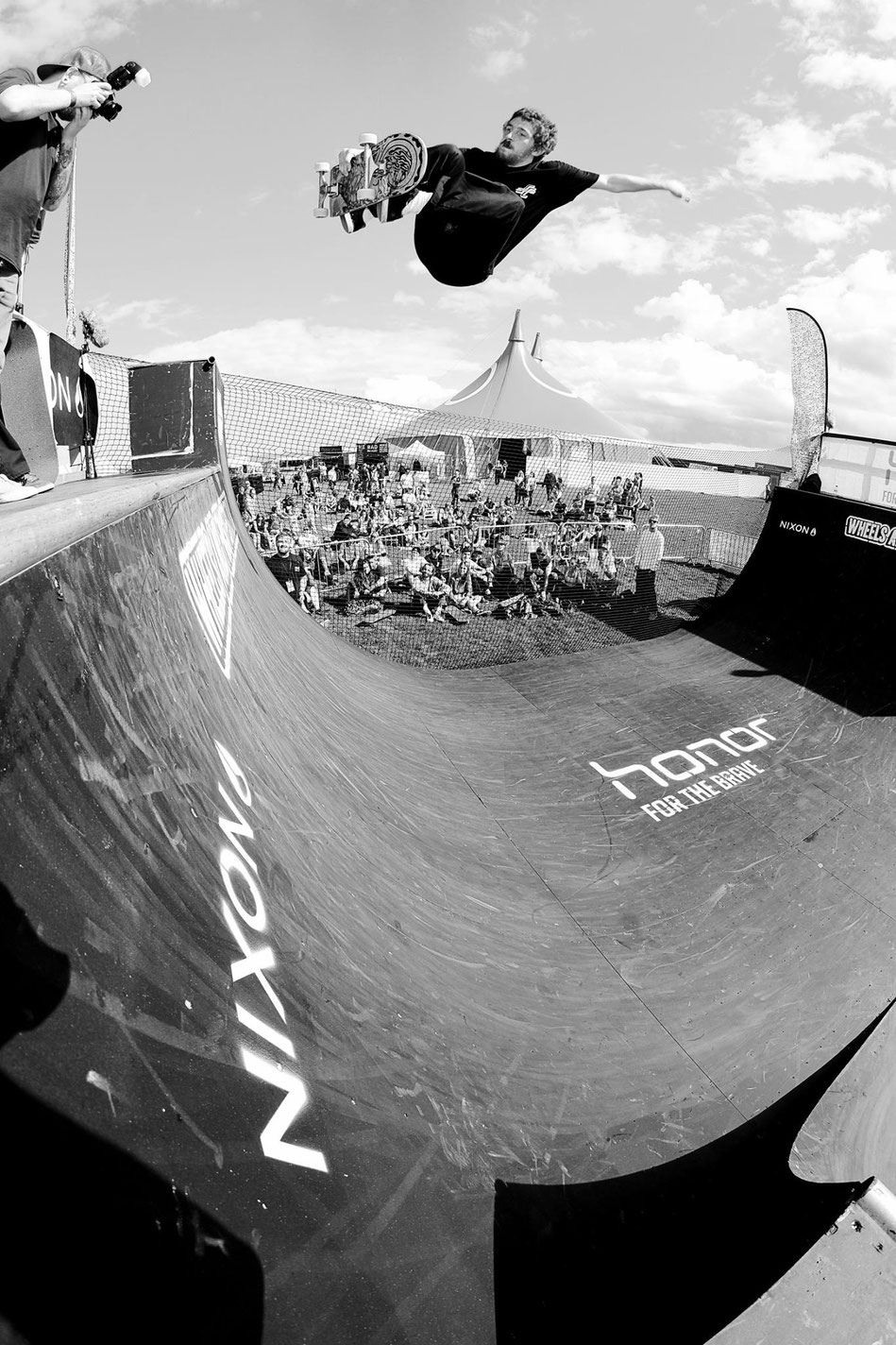 The festival site Main Stage overlooks the ocean so there is plenty of opportunity to do dancing by the sea. This is also where you will find the Dance Stage, stalls, shopping and street food, the Tim Peaks Diner, as well as bars and creative spaces or the spot for simply sunbathing.
On the Beach itself you will find: DJ sets, surf competition, stand up paddle board racing/demo's, surf life-saving competitions, surf life -saving demo's, beach yoga, environmental workshops, Surfers Against Sewage workshops, beach volleyball, beach café, surf & SUP hire, oh yes and more dancing by the sea. Of course, expect plenty of the seaside pleasures of sunbathing & swimming and dancing under the stars.
When the hustle and bustle of the festival are all too much, Broadstairs Apartments provide the perfect luxury spot to unwind and chillax. It is a much better spot for a good night's sleep and shower than the joys of glamping on the site itself and the festival site is walkable, (approximately a 40-minutes), or a short cycle or cab ride away.  When it comes to Broadstairs holiday lets ourapartments are in a class of their own for comfort and quality and provide a great base from where you can dip in and out of the party and drop home to put your feet up. You really can have it all, relax and enjoy Summers last party.
Check availability of our accomodation via the form on our home page.