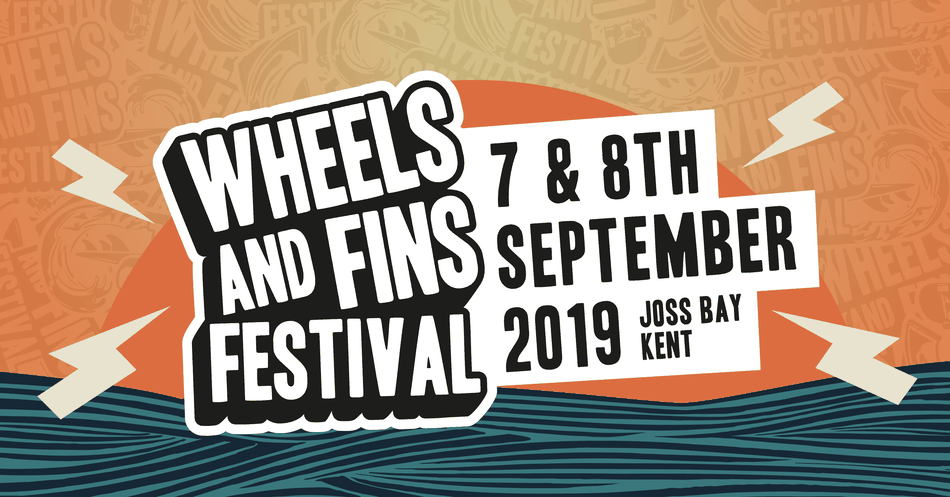 The days are bright, the nights are balmy and festival season is in full swing. On the East Kent coast we have the wonderful Wheels and Fins, Thanet's very own hidden gem in the UK festival calendar. It takes place on the 7th and 8th September at the stunning Joss Bay, just 90 minutes from central London. And with Broadstairs Apartments - luxury Broadstairs holiday lets, festivals don't mean a sleepless night on a deflated airbed, followed by a wet-wipe shower and a breakfast of warm orange juice and cornflakes from the box. Why not book your very own apartment just minutes from the festival site: a comfy bed, stylish living space, beautiful bathroom and a kitchen complete with all mod cons?
Now in it's seventh year Wheels and Fins is an independent, music and action sports festival, featuring top acts on a main stage overlooking the ocean. It was founded by Broadstairs brothers Dave and Dan Melmouth and boasts a dizzying array of attractions, including electronic DJs, Tim Peaks Diner, creative spaces, bars, street food, beach yoga, volleyball and a lot, lot more. It also hosts skate, surf and bike competitions, attracting some of the UK's top action sport athletes. This year Wheels and Fins have added a brand-new vert ramp competition. This invite-only event will see pro-skaters take to an impressive 12.5ft vert ramp, astonishing the crowds with their technical skills and nerves of steel.
Following a storming set from The Libertines in 2018, this year the main stage is being headlined and curated by local-boys-done-good, Slaves. The Mercury Prize nominated Kent duo underscore incisive lyrics with punk rock with bluesy riffs. Their live shows are not to be missed, winning them the hearts of The Streets' Mike Skinner and the Beastie Boys' Mike D. They have won multiple NME Awards, had Skepta join them on stage at Radio 1's Big Weekend, and toured with The Prodigy, Kasabian, Jamie T and Wolf Alice. "Having Slaves involved was a total no brainer for us" says Wheels And Fins founder Dave Melmoth, "it'll be sick to see them rock out on home turf. Watch out for this one, it's going to go off!" Slaves will be joined by some friends and other favourite rising artists, including Willie J Healey, Lady Bird, Queen Zee, Para Fiction, Hockeysmith, FEET, MarthaGunn, and Ditz.
Tickets cost just £67.20 for a weekend ticket (£36.00 for a day ticket). Or, you can match the luxury of your Broadstairs Apartment with a VIP ticket for £136 for a weekend ticket (£72 for a day ticket), giving you exclusive access to the VIP area, bar and lavish loos. And did we mention the spectacular setting? Joss Bay is an award winning surfer's paradise, a 200-metre long bay with soft sand and a blue flag. It's surrounded by green fields, minutes from Broadstairs. What are you waiting for? Book your get-a-way today! 
Check availability for the Festival dates using the form on our home page if you'd like to stay in one of our Apartments.  We look forward to welcoming you! Rest assured you'll have all the privacy and comforts of home. Browse our site to find out more about our accomodation. 
Slaves - Cut and Run (official video)
Joss Bay