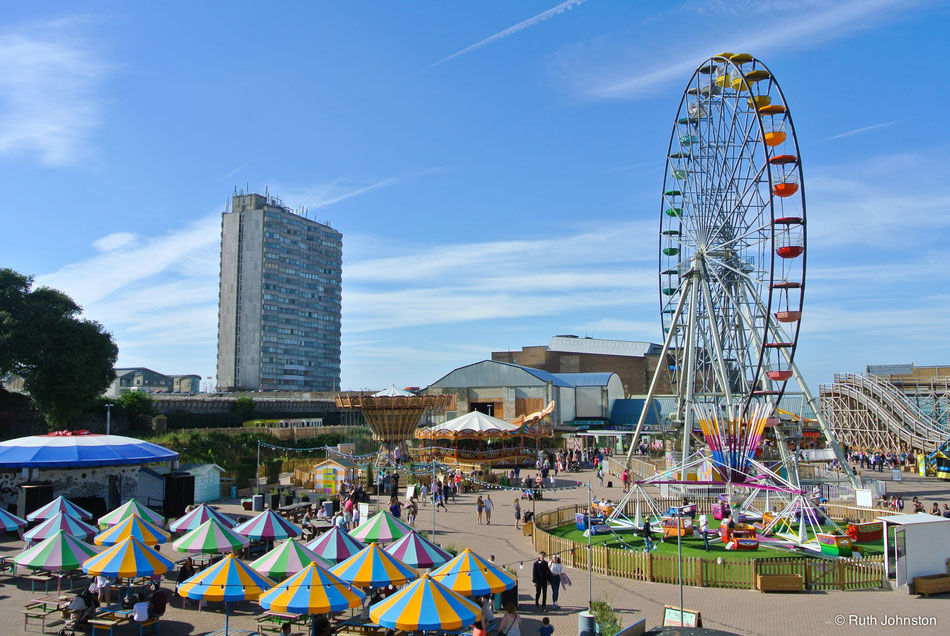 If you are holidaying on the Isle of Thanet this summer you are in luck. 2020 marks one hundred years of Margate's Dreamland and it's going to be a bumper year for this fantastic and much-loved attraction. A jam-packed programme of events accompanies the ever-growing collection of colourful rides and sideshows. All the fun of the fair!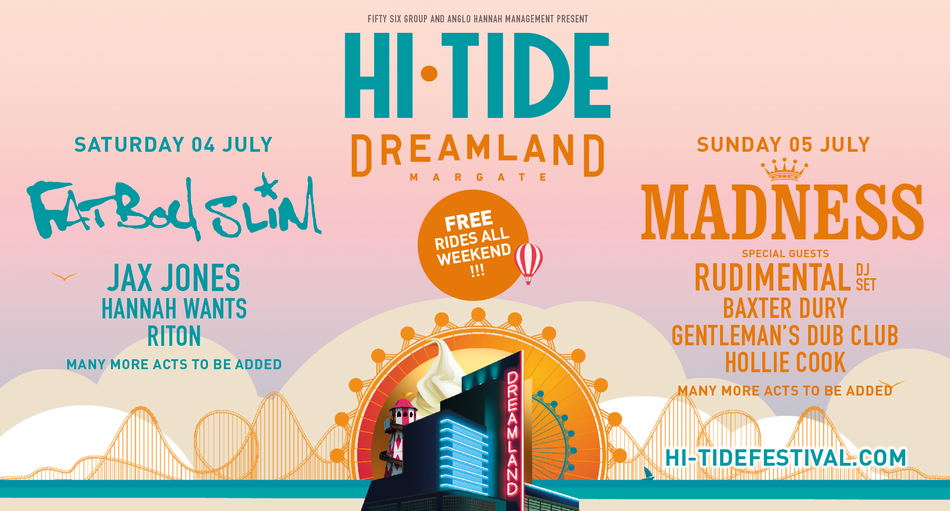 Highlights announced so far this year include the Funk & Soul Weekender, 29th-31st May featuring George Clinton and Sister Sledge and also the Hi-Tide Festival, headlined by Fat Boy Slim on 4th July and Madness on 5th July. Suggs and Norman Cook were to be found giving out free weekend tickets from an ice-cream van a few weeks ago! Dreamland's outdoor music events will often keep the fairground rides going as a backdrop well into the evening and Margate seafront is also famous for its gorgeous sunsets, adding magical atmosphere to the performance.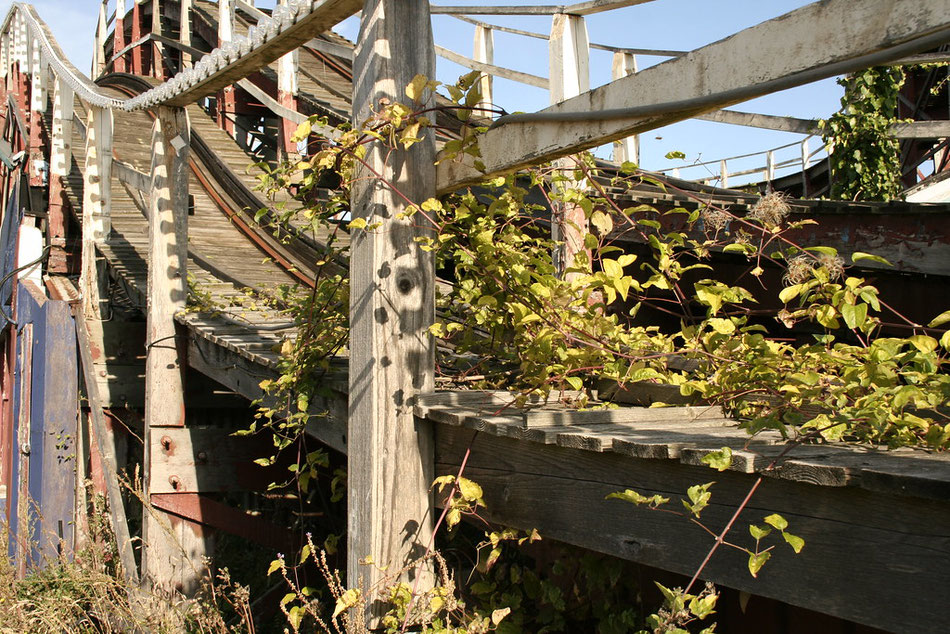 Dreamland's history is fascinating. A dance hall and beatiful pleasure gardens (including a menagerie!) existed on the site before its fairground potential was realised after the first World War. Since Dreamland's official opening in 1920, our beloved seafront amusement park has had more ups and downs than its very own Scenic Railway. Thrilling the crowds since the start, it is now officially the oldest rollercoaster in the UK. Given Grade II* listing in 2011 this workhorse has survived several fires, at least one of them controversial. Without going too much into the trials and tribulations of Dreamlands' various ownerships and previous descent into delapidation, it does make for intriguing reading and the interested are directed to the in-depth accounts documented on Wikipedia.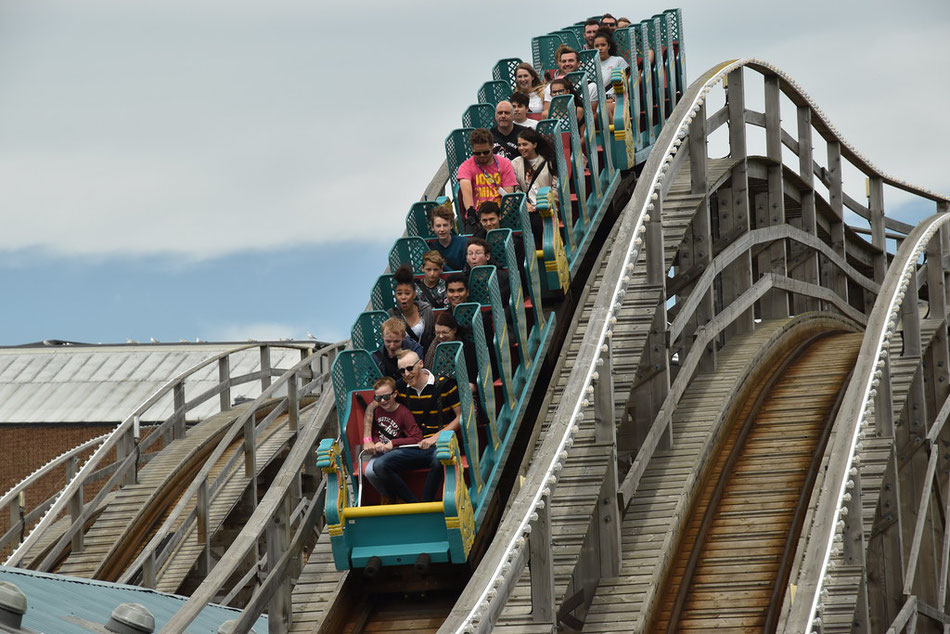 In a nutshell, once Dreamland closed down in 2003, determined members of the Save Dreamland Campaign worked hard against the mismanagement and bureaucractic chaos that threatened the park's very existance. Reliable support was harnessed and the Dreamland Trust was formed, leading to a tentative re-opening in 2015. The Scenic Railway is now a lovingly restored version of the original, a wonderful statement of faith in preserving Margate's rich heritage. It is with a huge sigh of relief from us that the jewel in Dreamland's crown has returned for the long haul.
In the 1920's Dreamland was developed around the existing dance-hall and was quite an elegant affair. Later development in the 1930s gave the entrance a modern edge that has been brought back to life again. The park's absolute heyday was the 1950's-1970's when it was one of the country's most popular destinations, the rides competing on an international scale. The emphasis now is on Dreamland's vintage feel, certainly with the rides and amusements, juxtaposed with up-to-the-minute music and performance. Something for everyone!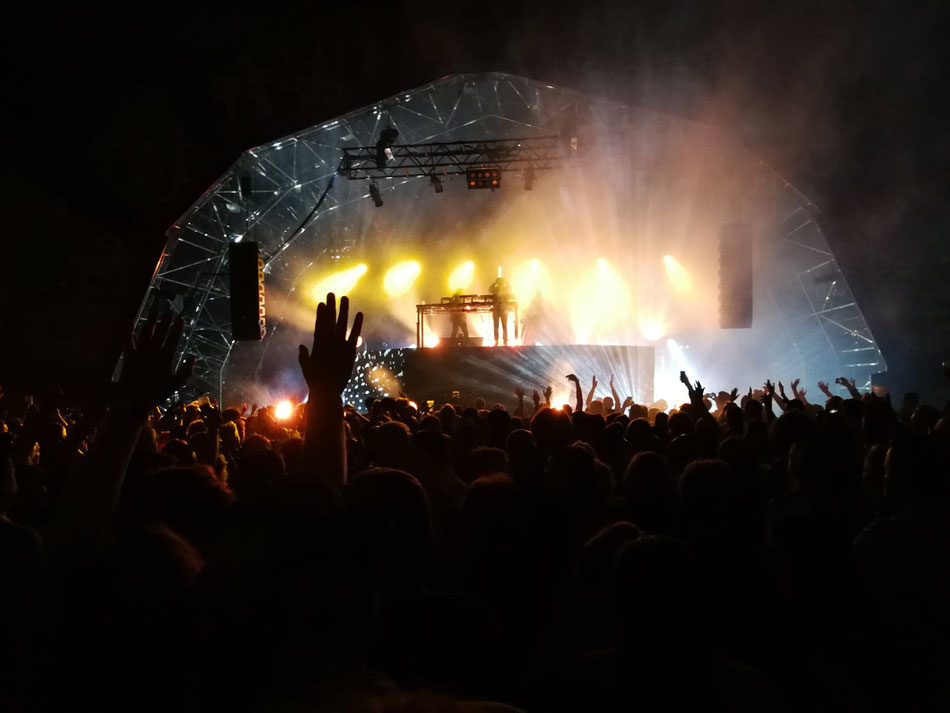 While Dreamland is a great place to visit during the day of course, it really comes into its own on a warm summer's night. Neon lights adorn the different amusements and venues and a relaxed, chilled out vibe takes over. A turn on the Big Wheel will treat you to a bird's-eye view of the evening. There are bars and street food to keep you sated and plenty of places to take the weight off your feet if you need a break from the thrill of the lit-up rides.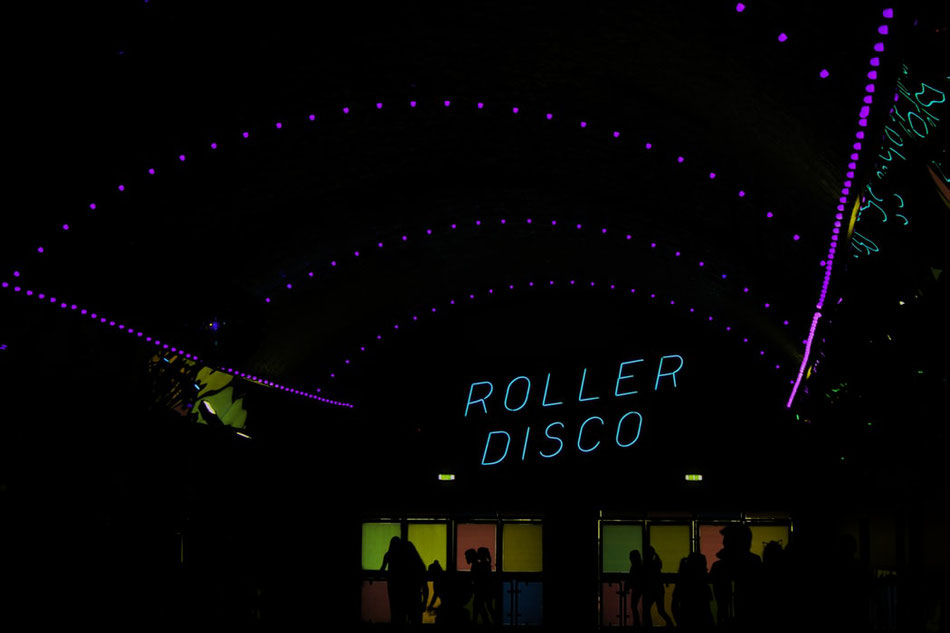 Another great thing about Dreamland is how easy it is on the eye. The outdoor landscaping has been imaginatively designed and gives a nod to the late 19th century pleasure gardens. Photo opportunities abound and all sorts of visual delights are there to enthrall. You can even get married there and this side of the venture seems to be taking off too, for those looking for something fun and a little different when tying the knot.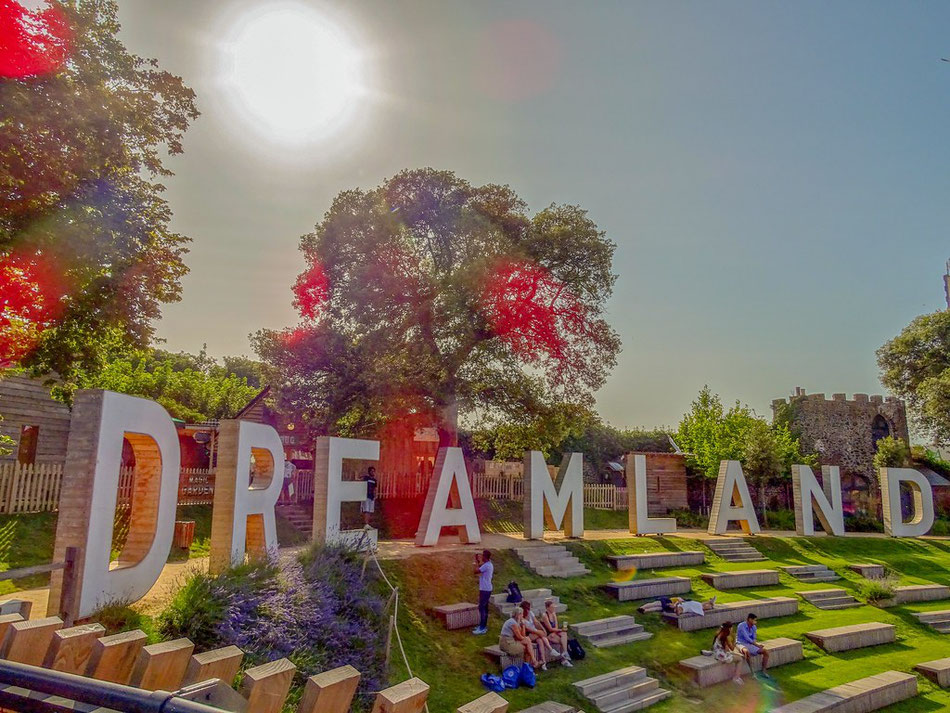 Dreamland is open all year round so look out for our posts about Halloween and Christmas later on in the year. Staying with Broadstairs Apartments any time of the year would be an ideal choice if you are planning on visiting the Isle of Thanet. Perfect for a summer holiday too, we are very conveniently situated just a few minutes walk from Broadstairs station, where you can take a short train ride to Margate. Dreamland is right next to the train station; in fact, the train goes right past Dreamland and you will get a great view of the park as you pull in!
wikipedia.org/wiki/Dreamland_Margate
#dreamlandmargate #scenicrailwaymargate #vintagerides #bigwheel #waltzer #swingboats #amusementpark #margate #thanet #broadstairs #ramsgate #vintagewedding #dreamlandwedding #margatewedding #margatephotoshoot #summerholiday #broadstairsapartments #luxurystay #broadstairsaccomodation