The Isle of Thanet has always been loved by artists. Of course, there's Turner and his sunsets, but you'll also find Pre-Raphaelite Dante Garbriel Rossetti retiring to Birchington, Camden Town painter Walter Sickert living in St Peter's, and the rather more contemporary Bob and Roberta Smith setting up studio in Ramsgate. 
So it seems inevitable rather than surprising that the Turner Prize is coming to Margate this year. Turner, Rossetti, Sickert - they were all radical artists, and controversial in their time. Get yourself down here to enjoy the contemporary art scene - and if you're looking for somewhere to stay nearby, our stunning apartments are perfect in every way. 
This year's exhibition features Lawrence Abu Hamdan, Helen Cammock, Oscar Murillo and Tai Shani and - as always - it is bound to upset the tabloids. It is at Turner Contemporary from 28 Sep-12 Jan.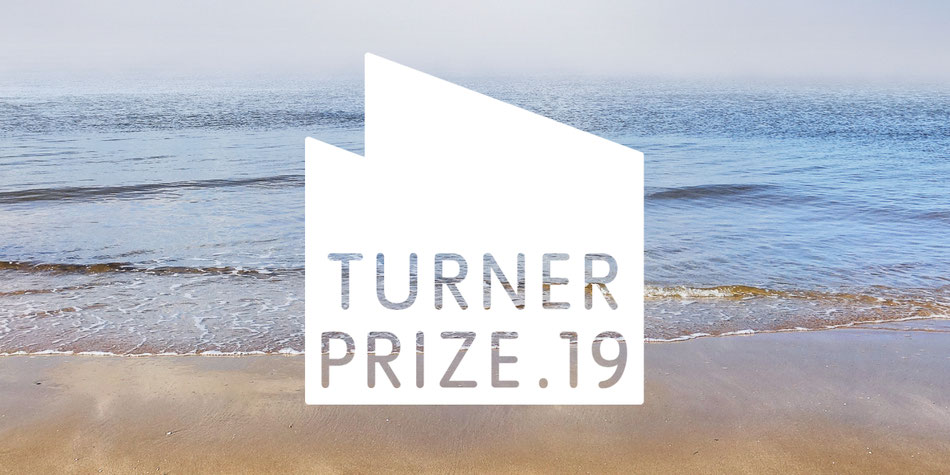 The Isle today is as full of artists as it's ever been. There are studio groups in Margate, Broadstairs and Ramsgate, with gallery spaces in all three towns (which, it's worth noting, are very close neighbours - an easy cycle ride will take you from one side of the Isle to the other in 20 minutes!). The work shown at the studios are complemented by a rolling programme of pop ups, as artists occupy empty shops, show work in their own homes, or bring work to the walls of bars and cafes across the area.
So while you might be looking for a few days in a Broadstairs holiday let just to visit the Turner Prize at Turner Contemporary, there's far more to see and do than just that one big exhibition. Alongside the Turner Prize, the diverse group of artists, writers, film-makers, sculptors and theatre-makers who live and work across Thanet have created a sprawling and slightly chaotic programme called Margate Now, running alongside the Turner Prize from September to January. More events are being added all the time.
In the programme published so far, there really is something for everyone. Designer Zoe Murphy, whose iconic handwritten text, pattern design, and colour palettes have influenced British design for ten years, is a born-and-bred local, and she'll be flying flags across Margate (25 Sep-1 Oct, 3-9 Dec, 7-12 Jan). 
'Broken folk' duo Lunatraktors are exploring Margate's music hall past, and as well as running workshops will perform at the tiny Tom Thumb Theatre (11 Dec). 
Performance artist and film-maker Holly Slingsby is at Crate in Bilton Square, with a new work about fertility and infertility (28 Sep-6 Oct). If you want something more traditional, Anthony Giles takes inspiration from Turner in a new series of paintings at Lovely's, a gallery and art supplies shop with a 100 year history in Margate (5 Oct-2 Nov). And Liene Stenberga Cesar puts her dancing shoes on, to dance for 24 hours solid (27-28 Sep). 
Established venues in the Old Town like the Pie Factory and Lombard Street Gallery have their own exhibition programmes. The Pie Factory opens with Form Explorers (27 Sep-8 Oct).  Quartet at Lombard Street Gallery sees four exhibitions in the one venue, with artists Dawn Cole (who has work in the V&A collections), Tracey Thompson, Graham Ward and Dan Thompson, who has been on a year-long journey looking at Englishness (28 Sep-8 Oct).
To get you into the spirit, the Connections programme will see work on station platforms on the way to Margate, with work at Ebbsfleet, Ashford, Chatham, Whitstable and other towns on the main rail lines from St Pancras.
So from music hall to performance art, oil paintings to edgy installations, and from micro poetry residencies to pop ups in iconic buildings, this autumn the Isle of Thanet is the place to enjoy art that will equally challenge and entertain, and staying one of our chic Broadstairs holiday lets is the perfect base for your explorations. Our apartments are high spec with everything you need and extremely stylish. The train or bus to Margate is quick and easy and you can be over there in there in 15 minutesby car. We provide off street parking at the Apartments. 
More details about the Turner Prize and Margate Now can be found at www.visitthanet.co.uk